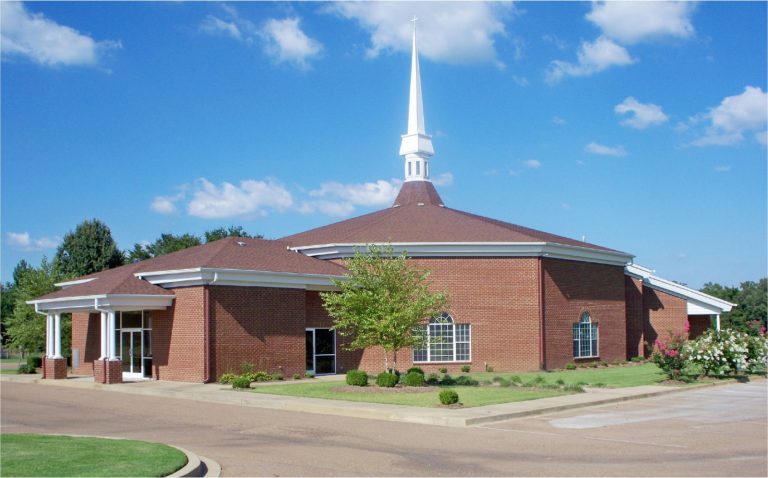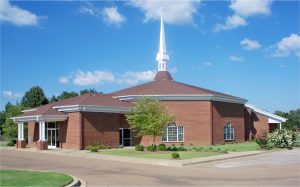 In 1869, immediately after the War Between the States and during early Reconstruction, Reverend T. R. Searcy, a Baptist minister and missionary, came to this community and preached from a stump not far from the present location of Fredonia Baptist Church.  It was a time when blacks were experiencing freedom for the first time since having been brought to this country from Africa in 1620.
Shortly after Reverend Searcy's tenure as leader, Reverend Hardin Smith, a former slave, and Reverend Henry C. Owen, both Baptist ministers who had been trained by missionaries sent south by the Baptist Home Mission Board of New York City, organized men and women to work and worship.  Reverend Smith has been referred to as "the father of the colored race in Haywood County" because of his great influence. Reverend Owen was the father of Reverend Samuel A. Owen who pastored Metropolitan Baptist Church in Memphis for many years and who also founded Owen Junior College, the predecessor of Lemoyne-Owen College, also in Memphis. Together these individuals - our kinfolks - decided to erect a shelter for worship.
Under Reverend Smith and Reverend Owen's leadership, this small band of believers constructed a bush arbor in which to conduct worship.  This bush arbor was named Fredonia Baptist Church because the people worked so freely in erecting the building.
Reverend Owen was chosen as the first pastor of Fredonia Baptist Church and served courageously.  Our records do not show how long he served, but it is believed he served until 1893, when he was called to the pastorate of First Baptist Church in Brownsville, Tennessee.  Reverend Owen was succeeded by Reverend D. L. Brandon, Reverend Promise Lane and Reverend Holliday.  After worshiping in the bush arbor for a short period, a frame building was constructed about fifty yards northeast of the Fellowship Hall.
In 1898, Reverend William Winfield was called as pastor of Fredonia Baptist Church.  The next year, in 1899, the Fredonia Baptist Church building was destroyed by fire due to a faulty flue, but under the great leadership of Reverend Winfield and the cooperation of the members, a new building was erected in 1900, a white frame building with a bell tower that rang proudly for decades on Sunday mornings.  That building continued to be used for the next fifty-seven years, when a new church building was constructed.
In 1905, Reverend William Evans became the pastor, serving thirteen years. In 1918, Reverend Winfield began his second tenure as pastor.  By this time he was an old man but young in spirit and had a willing mind.  Reverend Gavin, who served until 1929, succeeded him in 1924.  Reverend A. D. Bell who served a short time but a very successful one succeeded Reverend Gavin in 1929.  In 1930, Reverend J. A. Caldwell of Brownsville, Tennessee, and later of Jackson, Tennessee, was called to the pastorate of Fredonia Baptist Church, a role in which he served for eight years, making improvements in every department.  Reverend C. H. Smith, who served as pastor for one year, and Reverend W. P. Tate, who served four years and also enhanced the church in many ways, followed Reverend Caldwell.  Reverend Smallwood and Reverend Rankin succeeded Reverend Tate, each serving one year, respectively.
Reverend Archie Hardaway, the next pastor, served for seventeen years and effected a sound administrative process.  He also served simultaneously as pastor of Denmark Baptist Church in Denmark, Tennessee.  Worship services were held at Denmark on first and third Sundays and at Fredonia on second and fourth Sundays. In 1955, plans were begun to erect a new church building.  To help organize the process, a Trustee Board was elected for the first time in the church's history.  It was comprised of Anderson C. Cannon, Jesse C. Giles, Jr., Theodore Giles, James Harwell, Curtis Jones, Mark Jones, William James Maclin, O. D. Maclin, Eldridge Robinson and Fred V. Whitmore.  The trustees were sent out, along with the Building Committee, to scout or investigate various churches and make a report of the same.  After reporting the findings to the church, the board was able to convince the members that the proposed building was one the community and future generations would be proud of.  The trustees approved construction and on December 29, 1957, Reverend Hardaway led the procession into the new church building, which was constructed at a cost of $22,000.00.
Changes to the trustee board were necessitated in 1959.  Earl Maclin and George Harwell were elected as trustees to replace charter members Curtis Jones, who died in 1959, and Eldridge Robinson, who moved out of the community.
On the third Sunday in April 1964, Reverend Hardaway suffered a massive stroke.  He was left permanently disabled and ended his tenure as pastor of Fredonia Baptist Church on December 31, 1964.
Reverend William F. Jones of Memphis, Tennessee was elected pastor on November 29, 1965.  During his tenure as pastor, in 1966, just nine years after the church had been constructed, the mortgage on the church was burned. Reverend Jones served until December 8, 1967.
Reverend James H. Payne of Union City, Tennessee was elected pastor on December 31, 1968, and served until February 12, 1978.
Reverend Noah A. Alexander, Jr. of Mason, Tennessee, was elected pastor on December 28, 1978, and served until November 13, 1988.  During his tenure, he proved exemplary leadership and stewardship.  A masterful preacher, he initiated weekly worship services and weekly Bible study. Under Reverend Alexander's leadership, tithing and other contributions, membership and attendance increased, and a Fellowship Hall annex was completed in 1986.
Reverend Robert L. Clarke of Memphis, Tennessee, was called to Fredonia Baptist Church on April 28, 1989, and served until April 14, 1991.  During the short time he was with us, the church made great strides.  Attendance increased dramatically and the sanctuary of the church was completely renovated.
Our present pastor, Reverend Lee Ivy Brown, Jr. of Memphis, Tennessee, and formerly of Mason, Tennessee, was called to be pastor of Fredonia Baptist Church on June 7, 1991.  During the twenty-five years he has served as pastor, improvements have been made in every department of the church.  He is a dynamic preacher, spiritual teacher and musician. Many souls have been led to Christ under his leadership. He has been at the forefront of our Youth Department, supporting them in every capacity He has also undergirded many young men and women who have been called into the ministry and is an excellent example of what stewardship and leadership should look like.
On July 25, 1999, Groundbreaking Services were held for our new Worship Center with construction beginning on July 26, 1999.  In August 2000, Pastor Brown led the members across Fredonia Road into the new Worship Center. This new Worship Center is situated on an eleven-acre tract that was purchased in July 1999 from Mrs. Rose Ola Giles, widow of Brother Theodore Giles, who was one of the church's first trustees and a deacon.
The members of the present Board of Deacons are Brothers Cecil M. Giles, Chairman; Eddie Cross, Bubber Starks, Arthur White, and Charles Smith.  Sister Edith G. Williams is the present Church Clerk, following her mother, Mrs. Geraldine Giles, who served for thirty years in this capacity (1967 – 1997).   Associate Ministers are Reverend Randal Thompson and Minister Frances Stanback.  The Youth Pastor is Minister Darius Henderson.  Sister Ada L. Starks is the Sunday School Superintendent and Mrs. Audrean Bond Jones is Minister of Music.
After more than one hundred fifty-two years, Fredonia Baptist Church continues to serve the spiritual needs of this community and stands as an integral part of the history and future of Stanton and Haywood County, Tennessee.